Local Auto Glass Experts You Can Rely On
Auto Glass Repair & Windshield Replacement Alexandria VA
Available for any car make, model or year, electric vehicles, commercial vehicles, trucks, or fleets.
Reliable Auto Glass Repair in Alexandria VA.
We'll get you back on the road – same day!
We're proud to serve Alexandria VA and all of Northern Virginia for over 20 years! AFG Auto Glass was founded in the Dulles area of Virginia in the year 1999. Our services in Alexandria began operating shortly after in the year 2000, and we continue to serve the community with best in class auto glass services. Our mission is to bring high quality, convenient & affordable auto glass repair, car window replacement and windshield replacement services to all visitors and residents of Alexandria. The safety of you & your car is our highest priority. For this reason we train our team meticulously, keep them up to date with the latest technologies, and use only the highest quality auto glass parts sourced in Alexandria, from other locally operating businesses. We're happy to provide 24/7 customer service for auto glass repair in Alexandria VA, so we can always be there for you when you need it. Call to get a free instant quote for your service today. You can also scroll down to submit the free auto glass quote form, and one of our team members will send you a quote via email or text within the hour! Auto glass repair, windshield repair, and window or windshield replacements in Alexandria come with free mobile service at your location and a lifetime service warranty against leaks or bad workmanship.
Monday 00:00 – 24:00
Tuesday 00:00 – 24:00
Wednesday 00:00 – 24:00
Thursday 00:00 – 24:00
Friday 00:00 – 24:00
Saturday 00:00 – 24:00
Sunday 00:00 – 24:00
See What Our Customers Have to Say!
Great service overall … quick, simple and easy. Called on a Sunday morning and had a tech come by Monday afternoon. Came within the requested work window and notified us of when we was going to be there. He was super friendly, timely and professional. Removed all remaining glass (window had been broken into) and replaced it all within 30 minutes. Price was super reasonable and it looks like it has never been replaced. Highly recommend if needed for window/glass replacement.

My tech was awesome! Quick, professional, and got the job done without price gouging! He was kind enough to clean up all the broken glass and warned me about some that may be under the car in case I had kids who came in the garage. Great service!!!!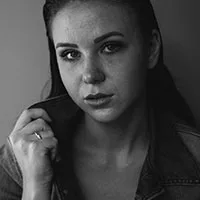 I couldn't be happier with AFG and the same day service! I reached out to several other companies over the past several weeks, and the prices were all over the place, availability was impossible … As time went on my cracks grew and I needed service ASAP… I called AFG Auto Glass, They came the SAME DAY, FAIR PRICE, FAST SERVICE. My tech was kind, efficient and did good work… Excellent experience!
10/3/22 UPDATE: It has been 6 months, and I have had not a single issue with the windshield… they did a wonderful job. Highly recommend.
Superior Service, Unbeatable Prices
We'll Save You $100's on Windshield Replacement in Alexandria VA
With best in class quality and service!
Taking your car to a shop and waiting is such a hassle and waste of time! Alexandria is one of the busiest cities in Virginia and we understand that everyone is busy or prefers to stay home. Thanks to modern technology, we're able to bring all the functionality of an entire auto glass shop, to wherever you are in Alexandria VA- with free mobile service! Whether you have to be at home, the office/workplace, or just out in the city – A certified auto glass technician can come to your location and repair or replace your window or windshield at your convenience. Anywhere in the Alexandria or in the surrounding DMV area! 
You may be thinking: "Aren't there advantages to having my auto glass service completed at a shop?"
The answer is NO! Because of innovations in windshield repair and replacement methods and technology, everything can be completed by a single technician and the equipment they have in their vans. Our AFG Auto Glass vans are loaded with state of the art equipment and our technicians are meticulously retrained and kept up to date with the latest innovations in window, windshield repair methods to ensure that you and your car receive the best service possible. And we're so confident in our quality work and your satisfaction, that we offer a Lifetime Warranty included with all of our auto glass services.
In order to ensure availability of service, we have auto glass technicians available near you in Alexandria, ready to service your window or windshield. We offer FREE same day mobile service, as well as flexible scheduling for any other day. Call us or submit the form below for a free, instant quote! Our customer service lines are open 24/7 to help with all auto glass needs.
We offer complete auto glass services; Windshield Repair, Window Replacement, Windshield Replacement for the entire Alexandria and Northern Virginia area. Click here to learn more about all of our services.
*Savings based on original NAGS (National Auto Glass Specification) price of the part. Discounts vs national brands will be shown on the invoice for transparency! Prices may vary.
Auto Glass in Alexandria, Available Near You Today!
Windshield Replacement in Alexandria VA
Windshield Replacements in Washington DC are available for all cars, including commercial vehicles, and electric vehicles. All of our parts and tools are sourced from the highest quality USA based companies to ensure that you and your car have the safest windshield and exceptional service. If the chip or crack on your windshield is smaller than a Quarter (coin), then it is possible to get a windshield repair to prevent further cracking. If it is larger, then a windshield replacement must be done in order to avoid tickets, failing inspection, or worse – being injured in an accident. Before you call for a quote, it's important to know what features your car has (windshields contain lots of technology & sensors). Click here to find out what sensors/features your windshield has.
Windshield Repair in Alexandria VA
Windshield Repairs are available near you in Washington DC. A city that is constantly building and growing comes with lots of construction, debris, and work vehicles. Getting hit by even a tiny pebble on the highway can be all it takes to have your windshield cracked. If the chip or crack on the windshield is smaller than a Quarter (coin), then it is possible to get a windshield repair to prevent further cracking. If it is larger, then a windshield replacement must be done in order to avoid tickets, failing inspection, or worse – being injured in an accident. Same day appointments available at your location with flexible scheduling, and a lifetime warranty for the service! Get a free instant quote by clicking here to call an AFG Auto Glass agent today.
Window Repair or Replacement in Alexandria VA
Car windows available in Washington DC for all domestic and foreign cars. Some cars will have Laminated glass front windows to provide extra layers of protection, but most cars have Tempered glass front windows. The difference between them is simple; If the window shattered into tiny pieces, it is tempered glass. If the window was just cracked or chipped but has remained together, it's laminated glass (more expensive – built much like the front windshield). Some car Rear windows come with a factory tint so it is important to specify this information as well. The tinted versions will be a slightly more expensive. We also offer services for window motors or regulators for all windows. Your car also may feature some other types of windows (vent glass or quarter glass window), click here to see learn more about those types.
Back Glass Replacement in Alexandria VA
We offer back glass replacement services in all of Washington DC, for all vehicles. To ensure your safety and that your back glass lasts, we source the highest quality auto glass parts, glass & tools from local companies in the DC metropolitan area. Before you call us for a free quote, it's important to know what features your car has (some car back glass's also contain lots of technology & sensors). Washington DC Auto Glass customer service available 24 hours, Click here if you need help figuring out what features your back glass has. The most common features found on the back glass of your car may be heated wires/bands, or an antennae. Typically, they are tempered glass – which is a type of safety glass processed by controlled thermal or chemical treatments to increase its strength in comparison with normal glass you may find.
Alexandria VA Auto Glass Repair: Water Leak – Wind Noise
The weather can be unpredictable and harsh in Washington DC. If you're experiencing a water leak from the window/windshield or hear wind noise coming in while you drive, it could mean the molding/seal around the auto glass has been damaged, the window has fallen slightly off track, or the glass has chipped around the edge. In any case, it's important to act quick and get the leak repaired before the expensive electronics or interior are damaged. Our Certified DC Auto glass technicians can have the leak repaired same day, and are experienced with all car makes and models! Call us or fill out the online quote request form today to get a free instant quote and schedule a repair for your car.
Other Alexandria Auto Glass Services
(molding, glue, sealant, mirrors, etc)
For all other auto glass services in Washington DC that are not listed here, you may call us here or send us a free quote request by submitting the online quote request form, here or scroll down to the page below where you can submit your information! When sending us a quote request form, please include detailed information about your car and the specific auto glass parts you need. A representative will get back to you within 1-2 hours with the status of the parts availability and a quote of the repair or replacement service. DC Auto Glass repair and replacements available anywhere in Washington DC or surrounding areas, with 24 hour customer service.
Fill out the form below to get a free quote!